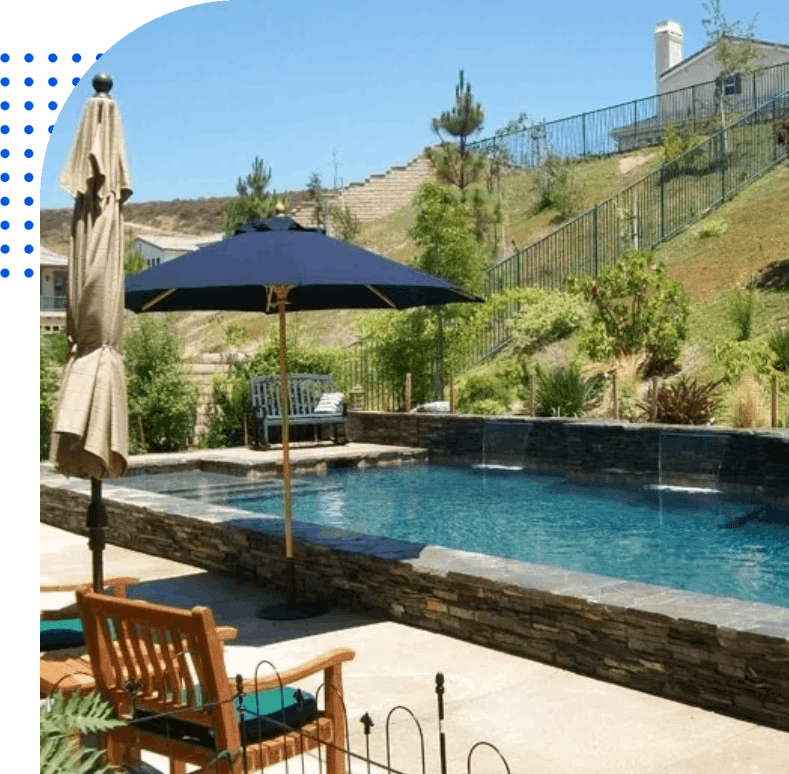 Swimming Pool
Renovations & Upgrades
In Ventura County
Refresh Your Backyard and Reduce Your Energy Bill
In a warm environment like Ventura County, the backyard becomes a true extension of your home. Often used frequently, the backyard offers a calming escape from your hectic everyday life. Frequent use, however, causes wear and tear over the years, prompting the need to remodel after a while. At NuVision Pools, we offer a wide selection of swimming pool renovation options and equipment upgrades that can modernize your backyard.
There Are 2 Primary Reasons
Most People Decide to Remodel
After years of use and natural damage from the weather and constant chemical contact, pool and spas begin to degrade. Staining can occur on plaster. Issues within the structure itself can start to show, such as cracked coping or holes in the concrete. Leaks are also a common problem as plaster begins to decay. In order to preserve your pool, replastering is recommended every 15-20 years.
Many people choose to remodel their swimming pool for aesthetic reasons alone. Over time, your pool's material not only looks older, but the design also begins to age as well. Today, there are a variety of tiles, finishes, and features to choose from that can update the look and feel of your pool. In addition to the look of your pool, many pool owners are also unaware of the great advancements that have been made in equipment and hydraulic efficiency. You could potentially cut your energy bill in half by upgrading to a variable-speed pump, which can save up to 90% on energy costs.